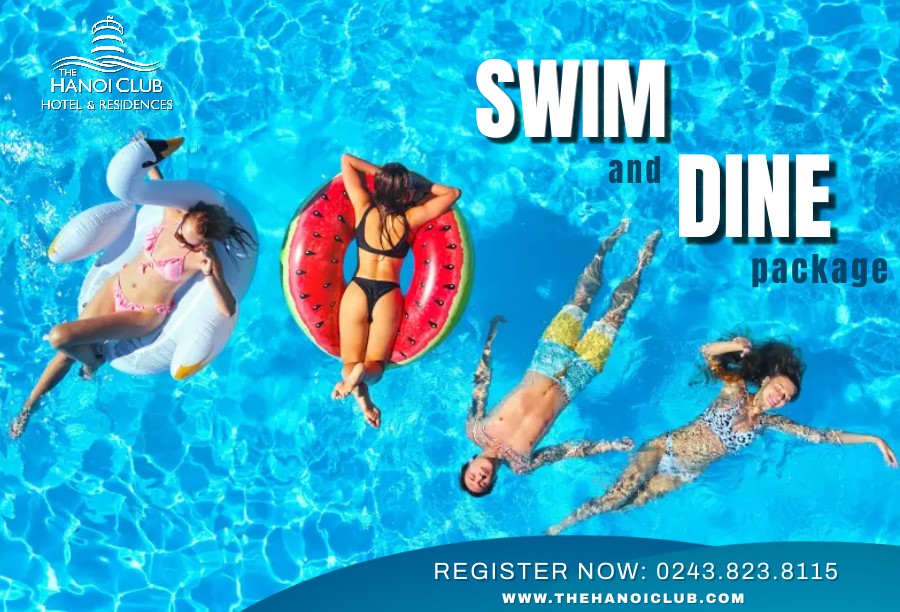 [ Tiếng Việt Dưới Đây / Vietnamese Below ]
SWIM.CHILL.DINE
The summer is here, enjoy our Dine & Swim package.
Relax and enjoy a fun-filled weekend with your loved-ones at
The Hanoi Club Hotel & Residences
Bask in the sun at our pool and treat your taste buds to an array of seafood bbq buffet.
Remember to always put yourself in a good place with good food, great ambiance and lovely people!
————–
SWIM.CHILL.DINE
Mùa hè đến rồi, hãy tận hưởng ưu đãi Swim & Dine của chúng tôi
Đắm mình trong ánh nắng tại bể bơi và chiêu đãi vị giác của bạn với bữa tiệc buffet hải sản thượng hạng.
Hãy nhớ luôn tự thưởng cho mình tại nơi có đồ ăn ngon, không khí tuyệt vời và những con người thân thiện!
𝗘 𝗡 𝗝 𝗢 𝗬 𝗬 𝗢 𝗨 𝗥 𝗦 𝗧 𝗔 𝗬 𝗪 𝗜 𝗧 𝗛 𝗨 𝗦
www.TheHanoiClub.com
Enquiry@TheHanoiClub.com
84-24 3823 8115 / 84-24 3829 3829
76 Yen Phu Street, Tay Ho District, Hanoi, Vietnam