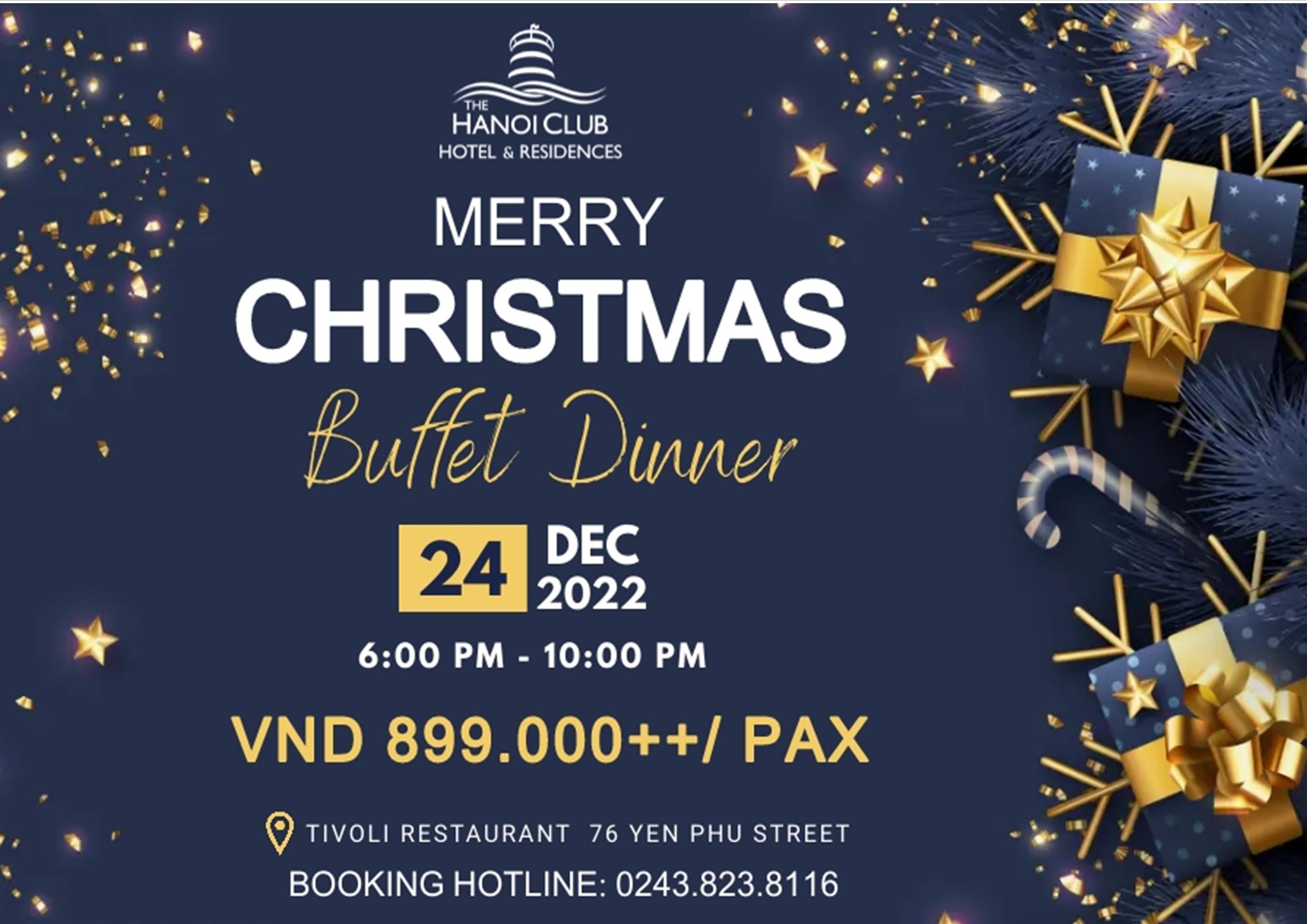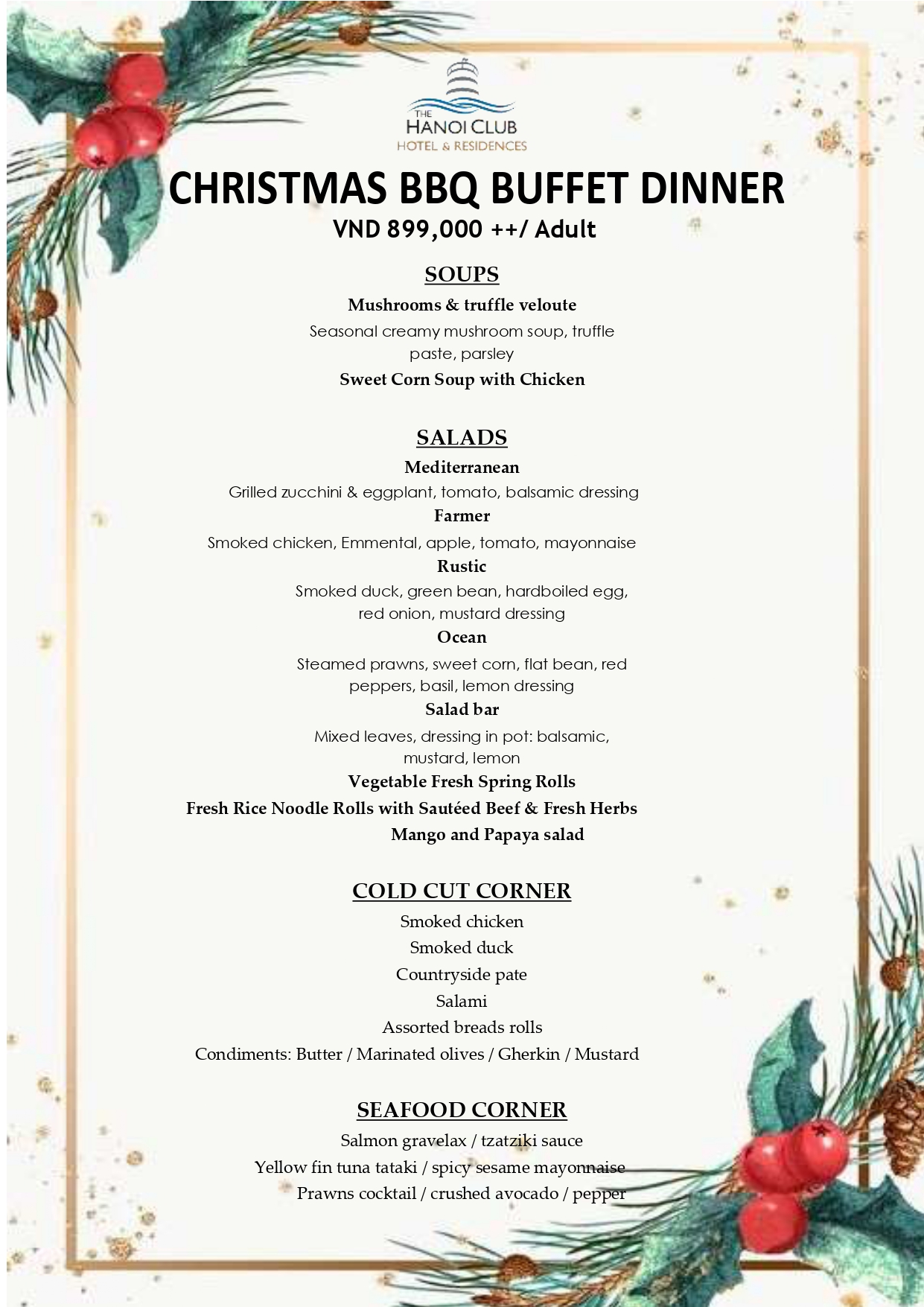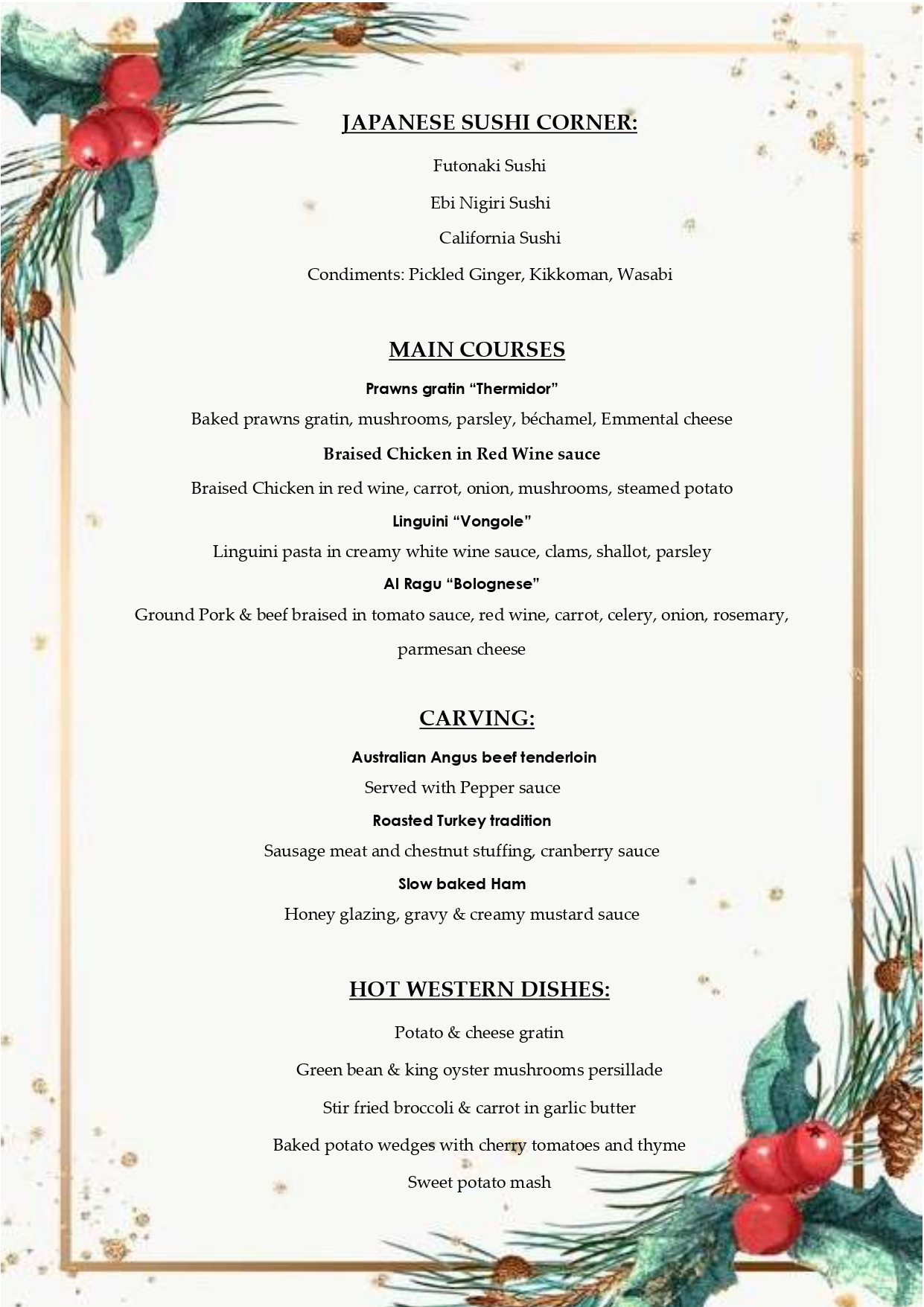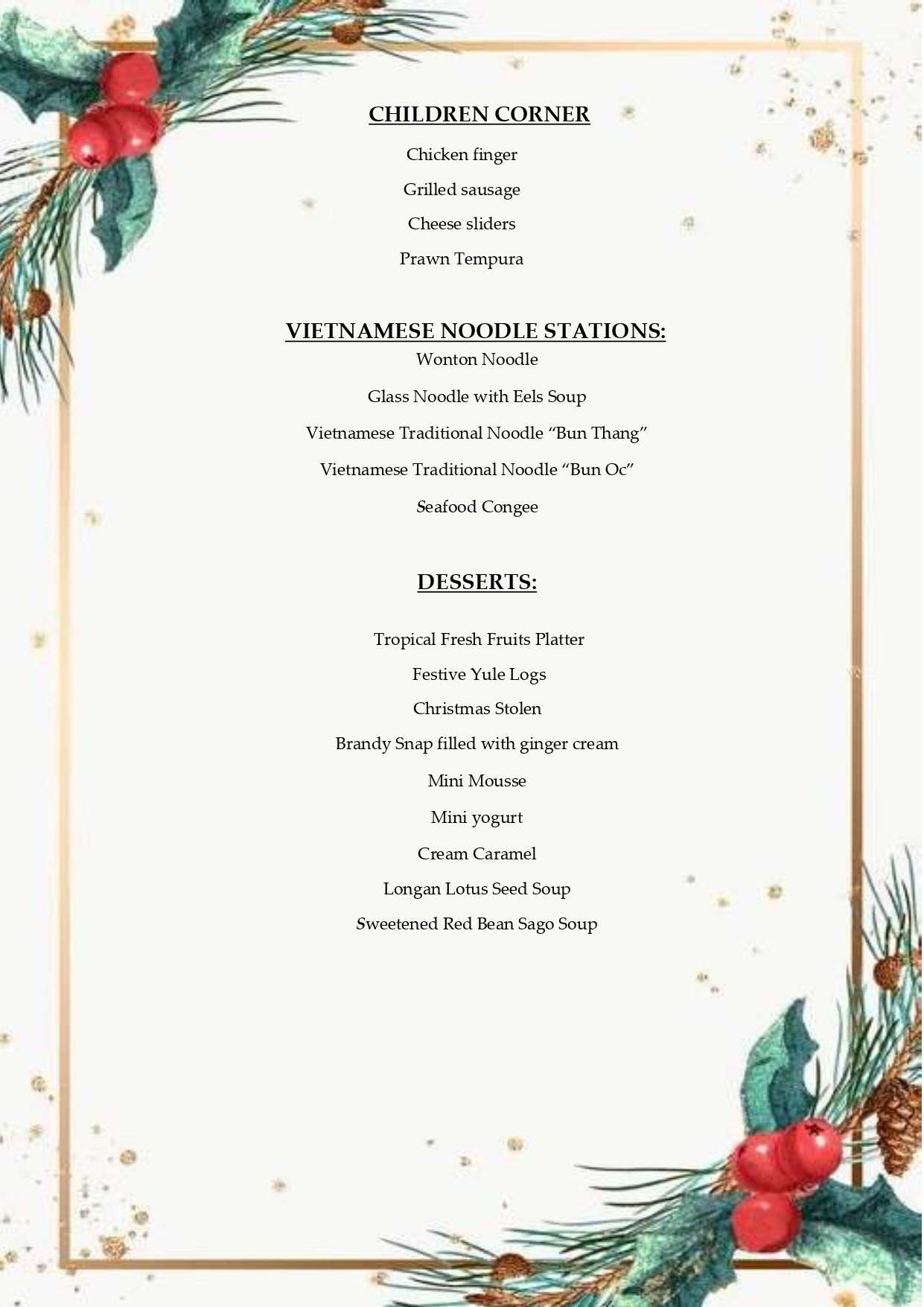 TIỆC GIÁNG SINH BBQ BUFFET – CHRISTMAS BBQ BUFFET DINNER
24.12.2022
Giáng sinh là thời gian điểm gặp gỡ chia sẻ chúc mừng nhau với gia đình, bạn bè và với người thân yêu của bạn.
Hãy biến Giáng sinh này trở nên đặc biệt hơn và chiêu đãi những người thân yêu của bạn với bữa tiệc BBQ Buffet Ngày Giáng sinh này tại Khách sạn The Hanoi Club.
Hãy tham gia cùng chúng tôi vào Thứ Bảy, ngày 24 tháng 12 để kỷ niệm ngày tuyệt vời nhất trong năm với tiệc buffet sang trọng.
Đội ngũ đầu bếp của chúng tôi mang đến một đêm Giáng sinh hoành tráng và khiến bàn ăn của bạn ngập tràn các món ngon tinh tế bao gồm phục vụ hải sản và đồ ăn theo chủ đề lễ hội tại Nhà hàng Tivoli.
Đặt chỗ của bạn bằng cách gửi tin nhắn cho chúng tôi trên Facebook hoặc gọi cho chúng tôi theo số 024 3823 8116 và chúng tôi sẽ có thể hỗ trợ bạn.
Christmas is about being merry and sharing good time with family, friends and with your loved one's.
Make this Christmas an extra special one and treat your loved ones to our Christmas Day Buffet at The Hanoi Club Hotel.
Join us on Saturday 24th December to celebrate the most wonderful day of the year with a deluxe buffet.
Our culinary team brings an extravagant Christmas Eve spread and Get your plates filled to the brim with exquisite delicacies including serving of seafood and festive themed food at Tivoli Restaurant.
Make your reservations by send us messenger on Facebook or call us on 024 3823 8116 and a member of our team will be able to assist you.
𝗘 𝗡 𝗝 𝗢 𝗬 𝗬 𝗢 𝗨 𝗥 𝗦 𝗧 𝗔 𝗬 𝗪 𝗜 𝗧 𝗛 𝗨 𝗦
www.TheHanoiClub.com
Enquiry@TheHanoiClub.com
84-24 3823 8116 / 84-24 3829 3829
76 Yen Phu Street, Tay Ho District, Hanoi, Vietnam