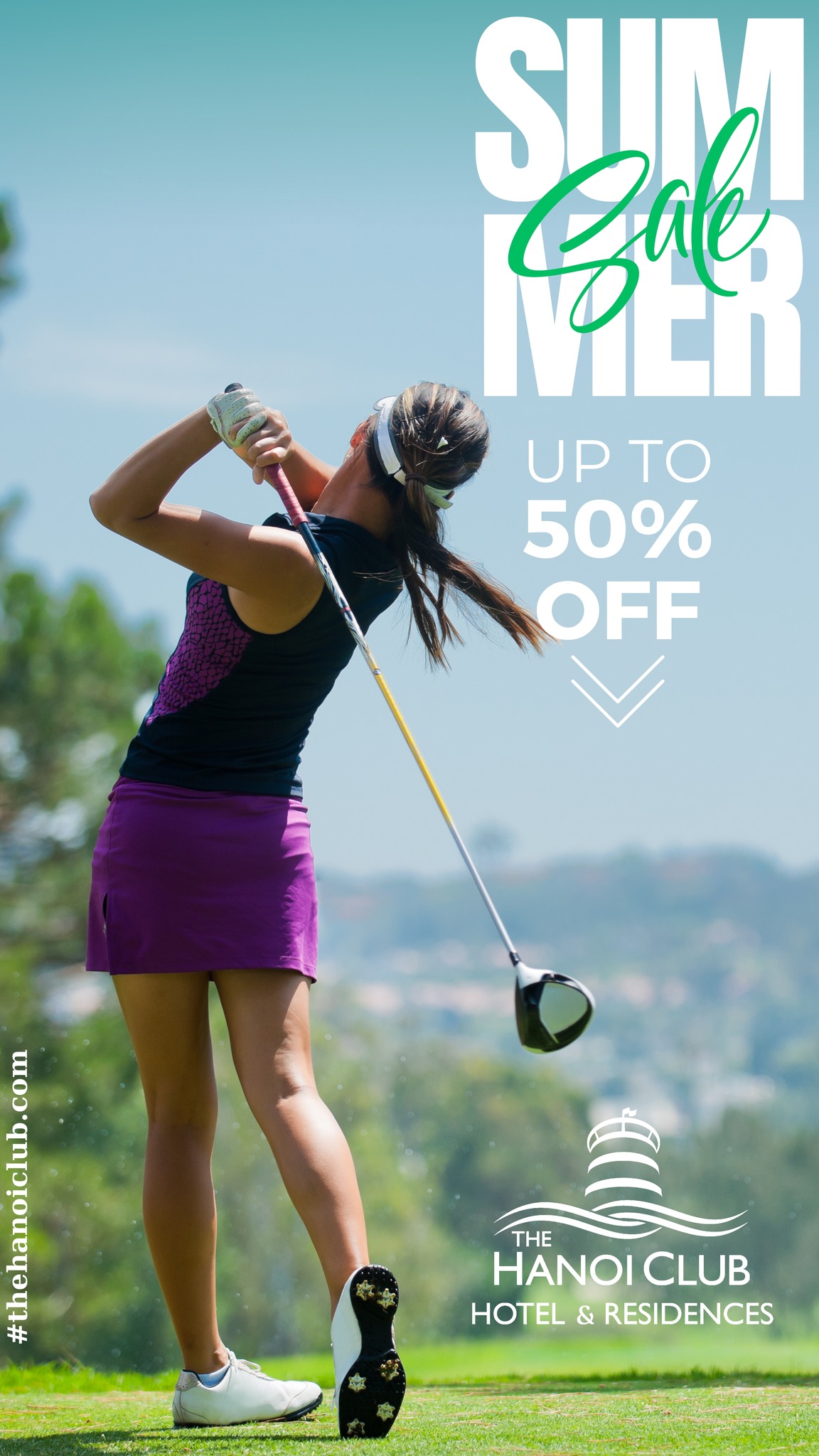 [ English Below ]

Đón chào tháng 6 rực rỡ cùng chương trình SUMMER SALE tại sân tập Golf của The Hanoi Club.

Ưu đãi lên đến 50% của các nhãn hàng nổi tiếng nhất.
* Thời gian diễn ra bắt đầu từ 1/6/2023-30/6/2023.
* Mọi thông tin chi tiết về chương trình và tư vấn sản phẩm , xin vui lòng liên hệ Anna Thuy (Ms.) 0913 55 3330

Summer Sale – Up to 50%
Welcome the vibrant month of June with the Summer Sale program at The Hanoi Club's Golf driving range.

Enjoy discounts of up to 50% from the most renowned brands.
The event will take place from 1st June 2023 to 30th June 2023.
For further details about the program and product consultation, please contact Anna Thuy (Ms.) 0913 55 3330
𝗘 𝗡 𝗝 𝗢 𝗬 𝗬 𝗢 𝗨 𝗥 𝗦 𝗧 𝗔 𝗬 𝗪 𝗜 𝗧 𝗛 𝗨 𝗦

 www.TheHanoiClub.com

 Enquiry@TheHanoiClub.com

 84-24 3823 8115 / 84-24 3829 3829

 76 Yen Phu Street, Tay Ho District, Hanoi, Vietnam
#golf #golfer #golflesson #free #freetrial #drivingrange #academy #golfacademy #beginner #sport #golfsport #swing #golfday #learninggolf #golfclubs #golfstyle #golflover #golfing #golflife