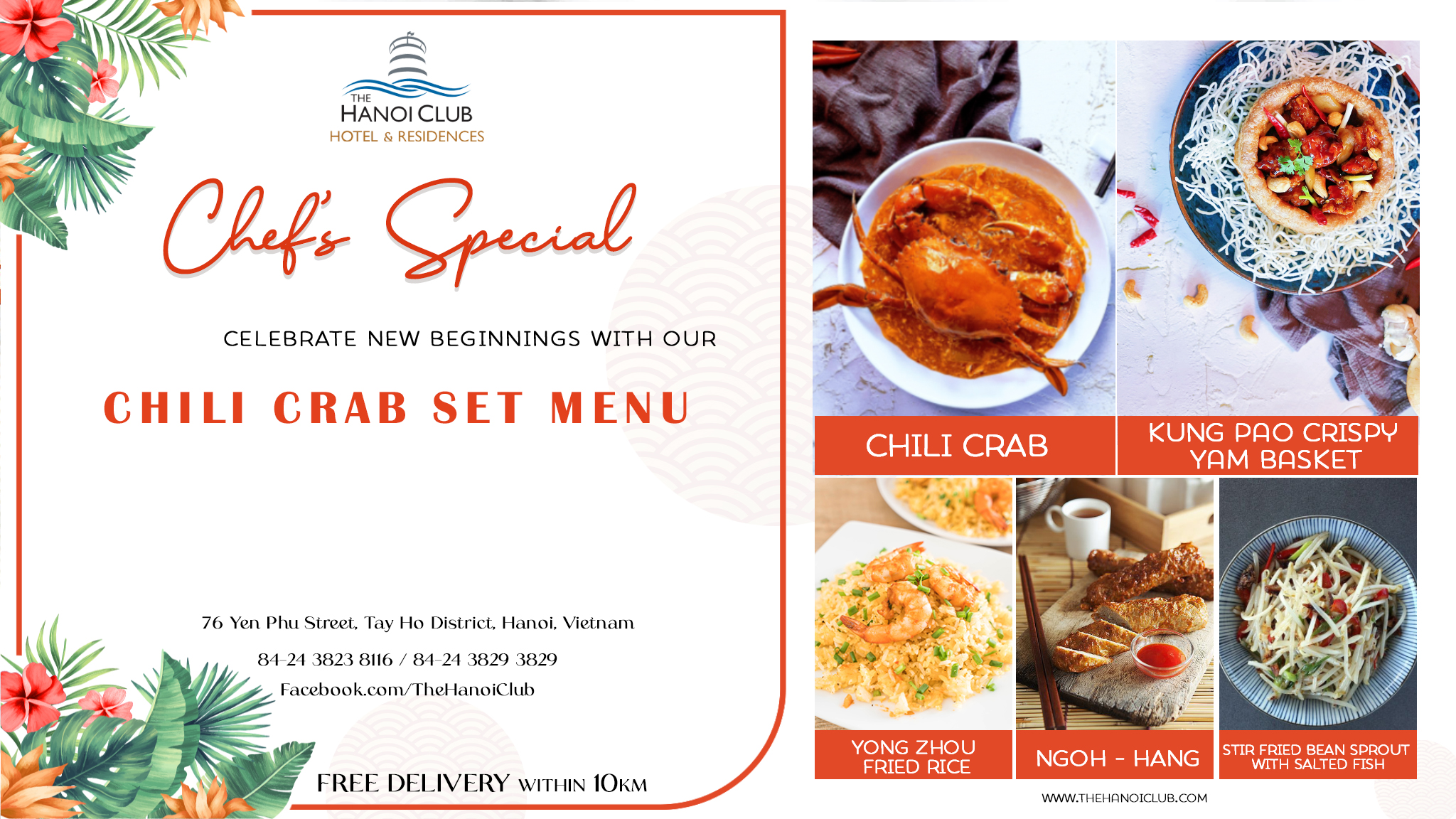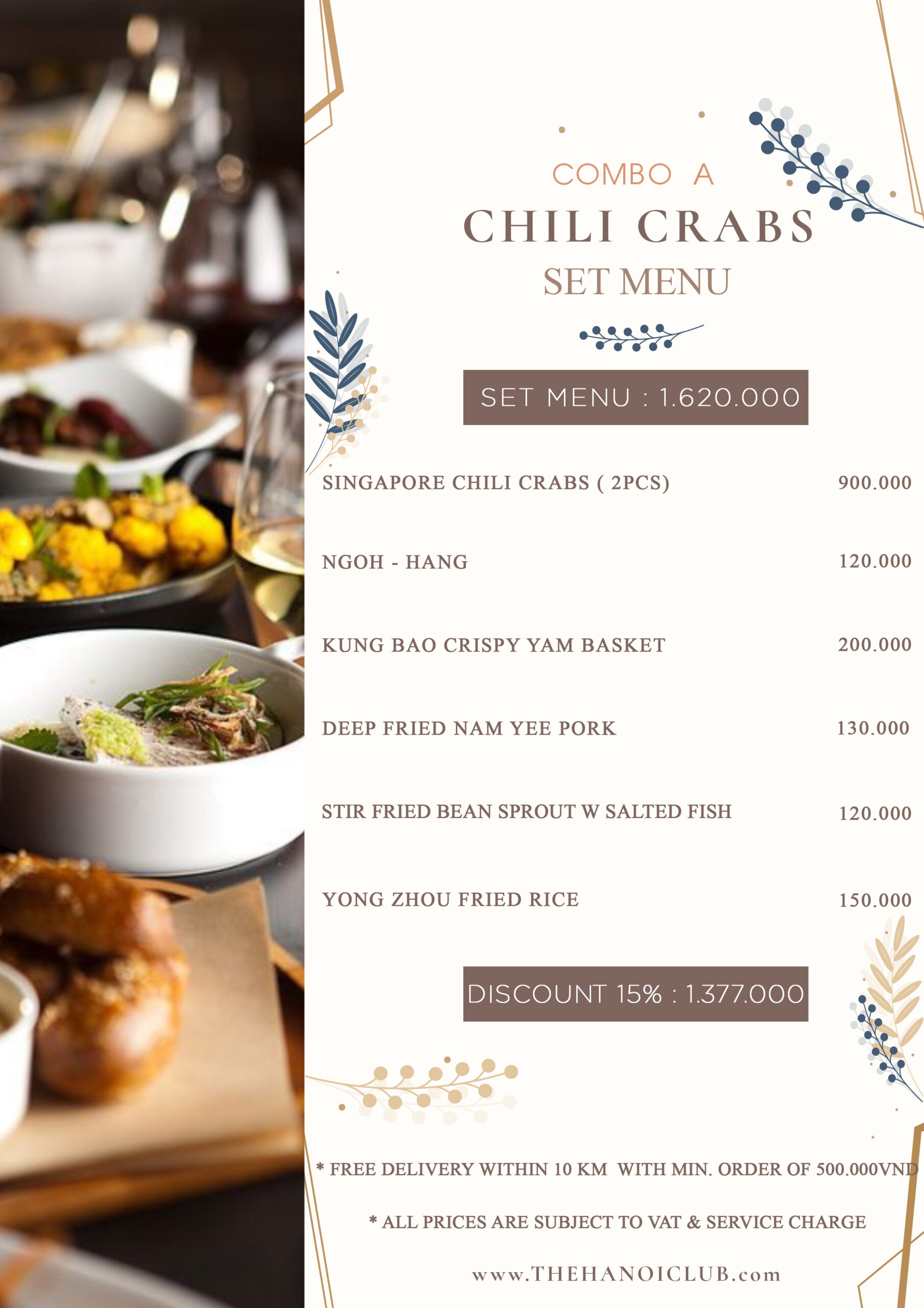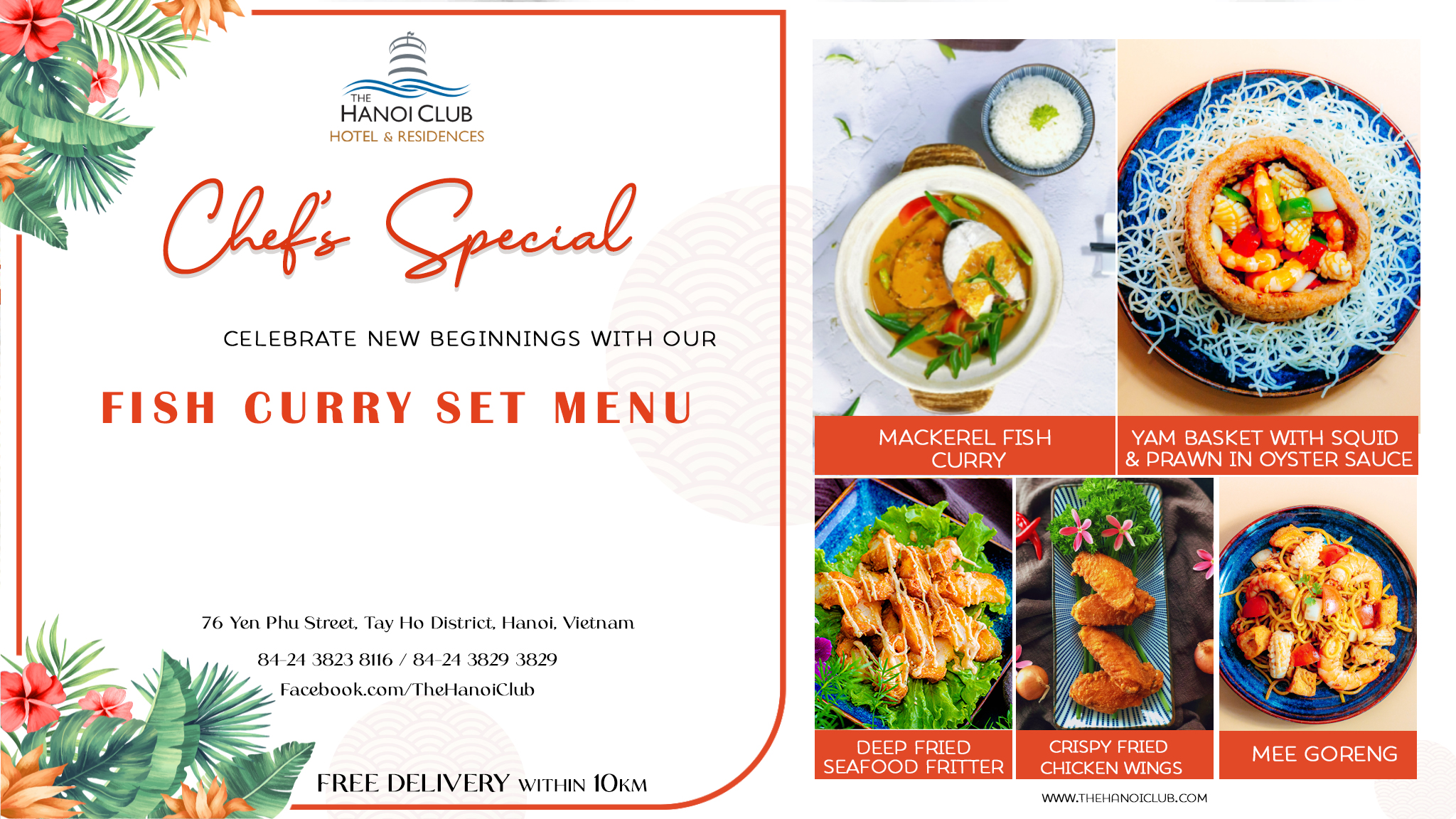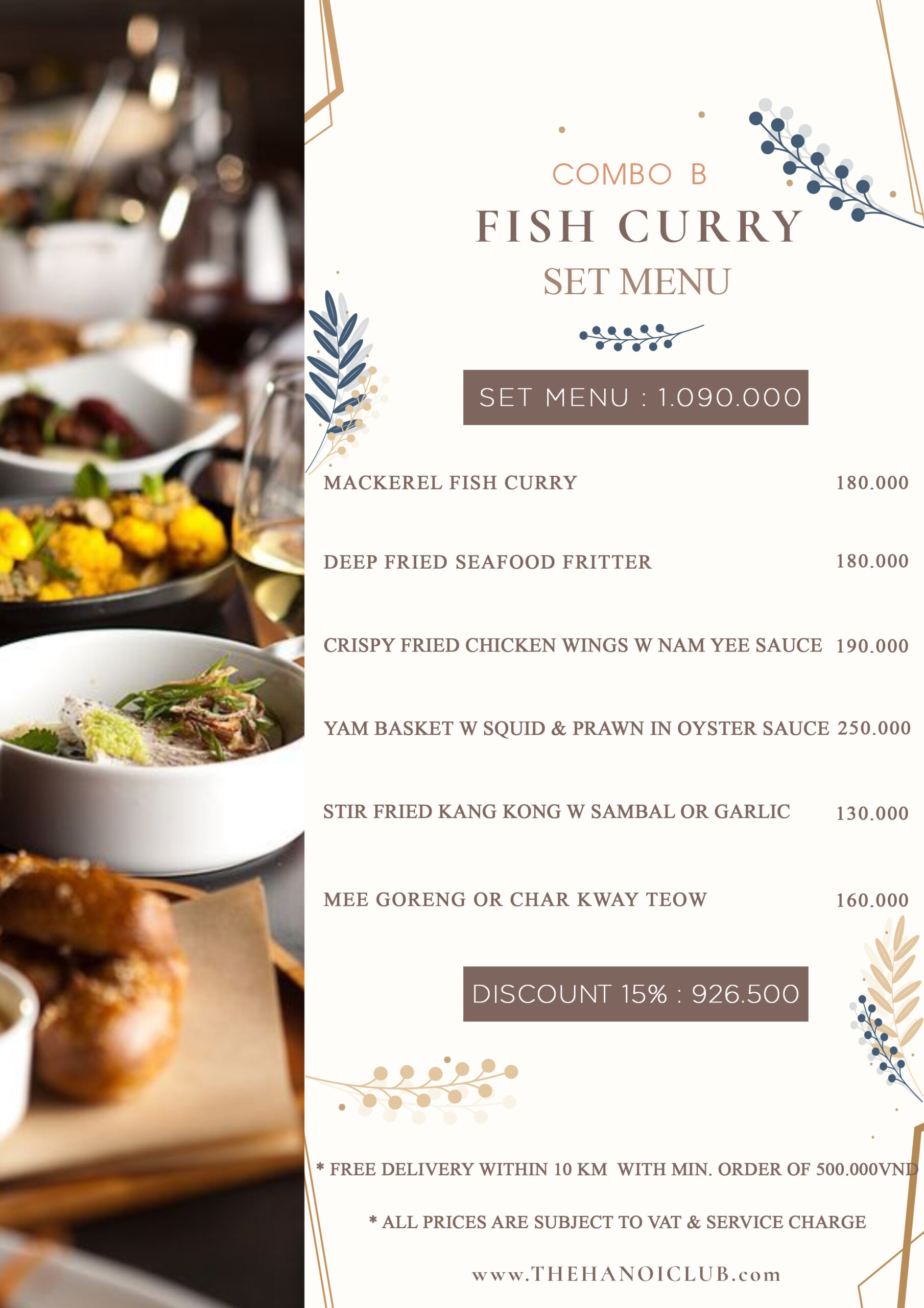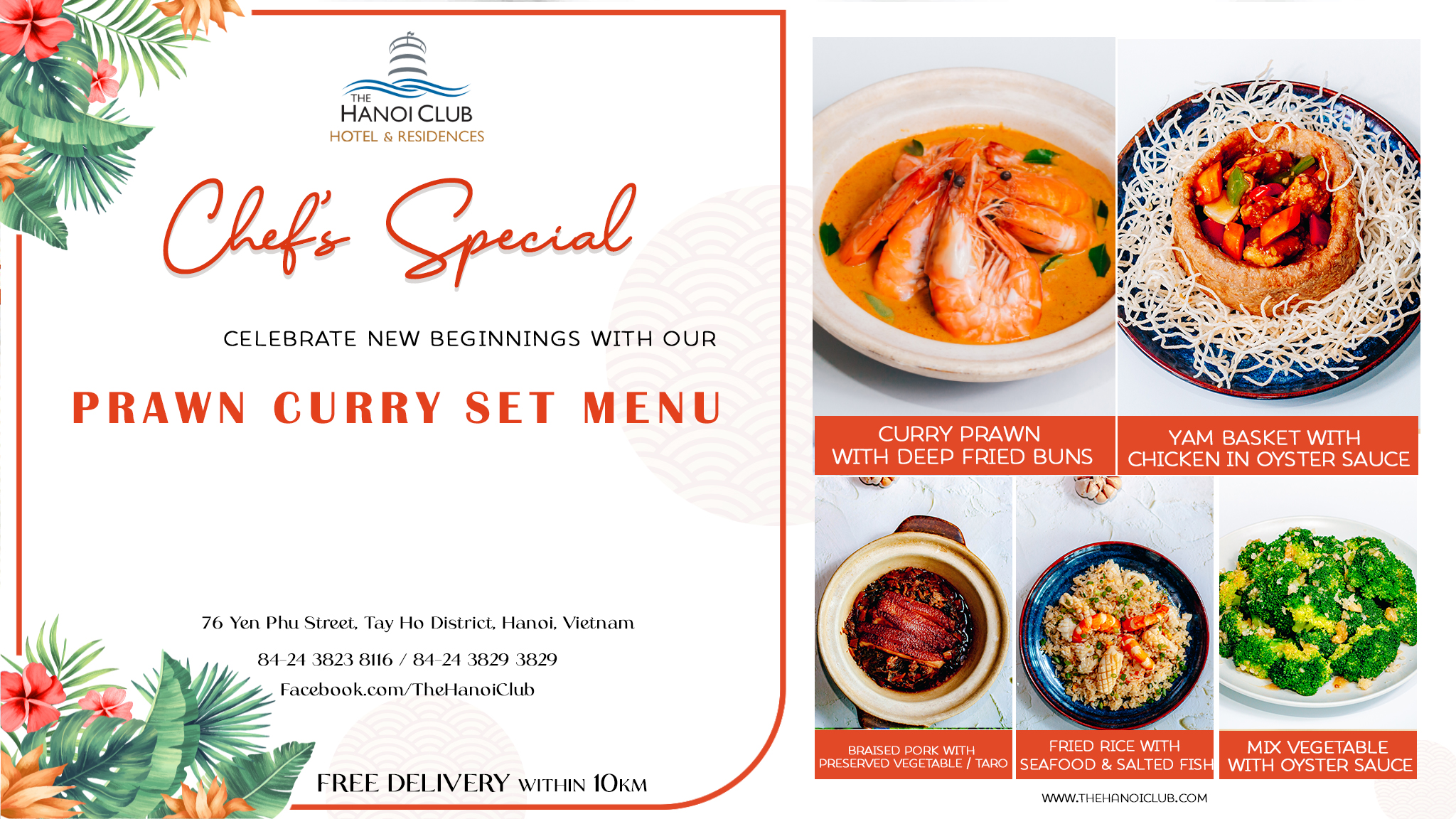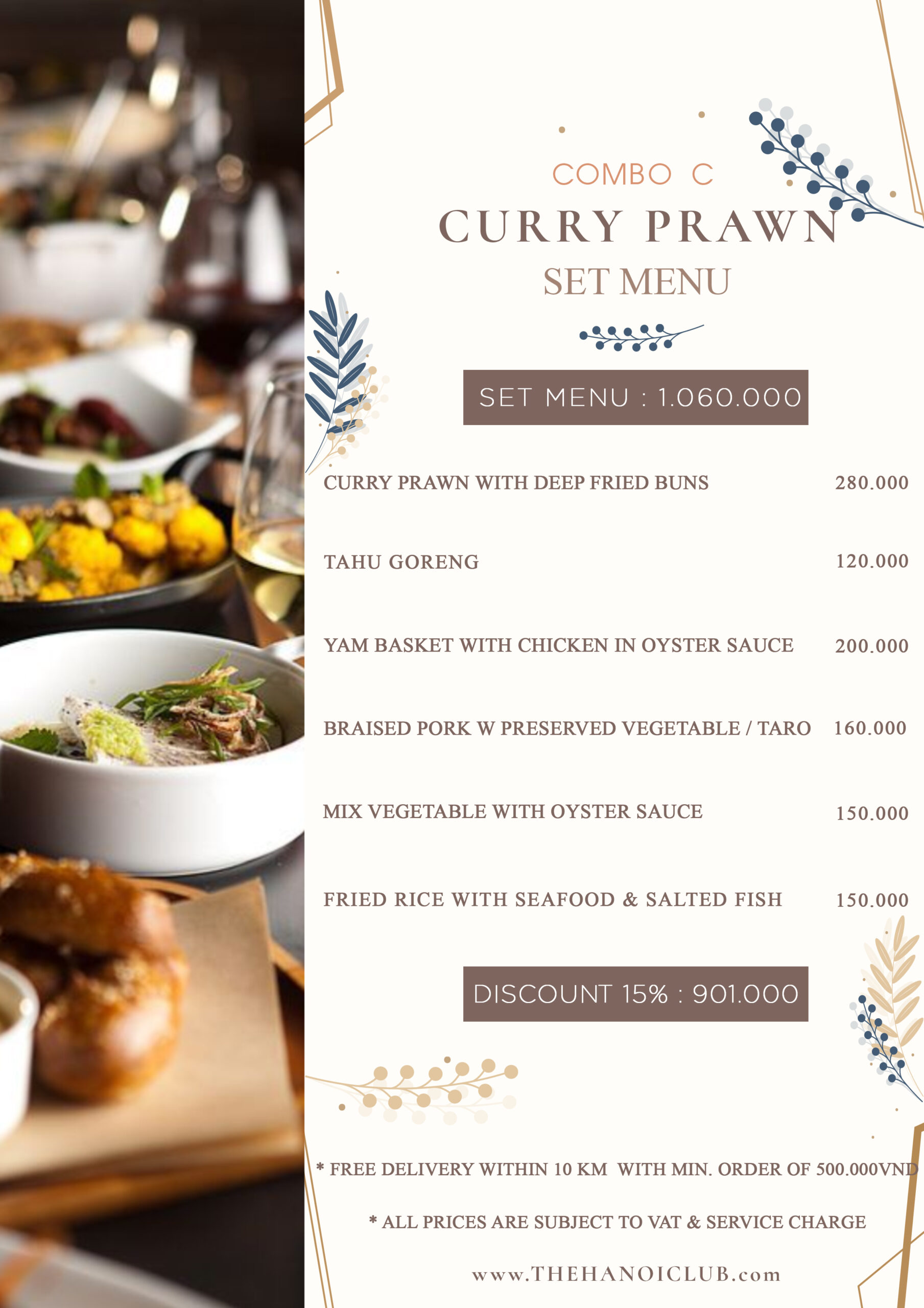 Each dish is a work of art prepared by our talented chefs from The Hanoi Club Hotel.
Let our cuisines be the highlight of your lunchs / dinners at home.
Look out for favourites such as Chili Crabs, Assam Mackerel Fish , Stir – fried Prawn with Salted Egg, Yam Basket with Kung Pao Chicken, Braised Pork with Mui Choy, Mix vegetable with Oyster Sauce and Yong Zhou fried Rice.
View the full menu here and place your order today :
Available for Takeaways & Deliveries
Complimentary delivery charges for locations within 0-10km from the Hotel.
024 3823 8116
—————
Mỗi món ăn là những tác phẩm nghệ thuật được tạo ra bởi các đầu bếp tài hoa từ The Hanoi Club Hotel.
Hãy để các món ăn của chúng tôi là điểm nhấn trong bữa trưa / bữa tối của bạn tại nhà.
Hãy xem những món được yêu thích như Cua sốt ớt, Cá thu Assam, Tôm sốt hoàng kim, Bát Phật gà kung pao, Khâu nhục dưa muối, Rau xào dầu hào và Cơm chiên Dương Châu.
Xem toàn bộ thực đơn tại đây và đặt hàng ngay hôm nay:
Sẵn sàng cho quý khách hàng đến lấy hoặc chúng tôi sẽ giao tận nơi.
Miễn phí giao hàng cho các địa điểm trong phạm vi 0-10km tính từ Khách sạn.
024 3823 8116
𝗘 𝗡 𝗝 𝗢 𝗬 𝗬 𝗢 𝗨 𝗥 𝗦 𝗧 𝗔 𝗬 𝗪 𝗜 𝗧 𝗛 𝗨 𝗦
www.TheHanoiClub.com
Enquiry@TheHanoiClub.com
84-24 3823 8115 / 84-24 3829 3829
76 Yen Phu Street, Tay Ho District, Hanoi, Vietnam