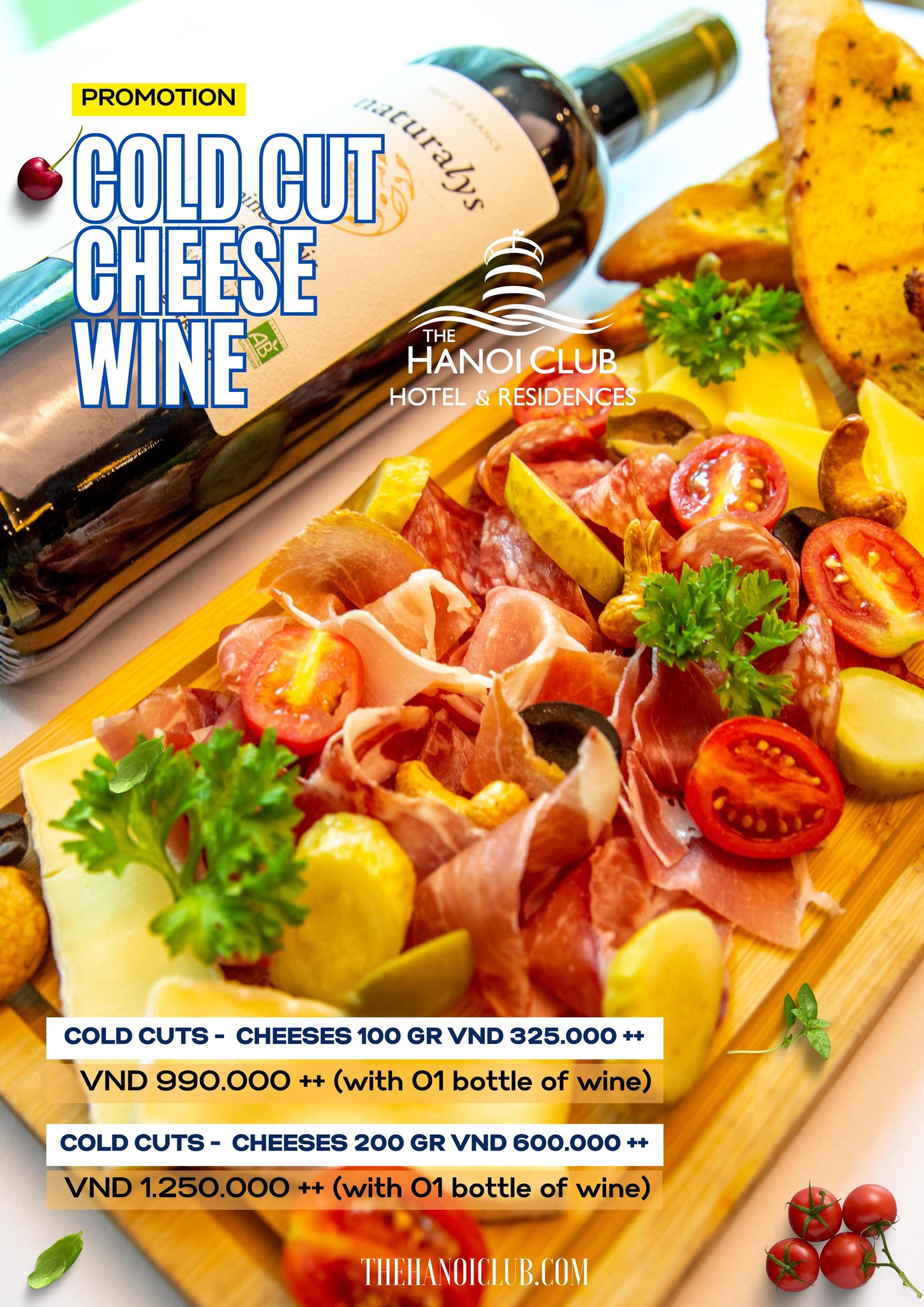 [ Vietnamese Below – Tiếng Việt Dưới Đây ]

This Cold Cut – Cheese Platter is the perfect way to add a savory and delicious touch to any party or gathering.

You will find on our platter a gourmet selection of cheese and cold cuts with our finest bread as well as with best selected wines

For your next romantic evening, dinner with friends, corporate event or simply to treat yourself, try out our cold cut – cheese & wine!

Please do let us know if you have any requirements or specific preferences!
———–

Đĩa Thịt nguội – Phô mai này là cách hoàn hảo để thêm hương vị thơm ngon và hấp dẫn cho bất kỳ bữa tiệc hoặc buổi tụ tập nào.

Bạn sẽ tìm thấy trên đĩa của chúng tôi tuyển chọn các loại phô mai và thịt nguội hảo hạng với bánh mì ngon nhất cũng như các loại rượu vang chọn lọc ngon nhất

Cho buổi tối lãng mạn của bạn, bữa tối với bạn bè, sự kiện của công ty hoặc đơn giản là để chiêu đãi bản thân, hãy thử đĩa thịt nguội – phô mai & rượu vang của chúng tôi!

Vui lòng cho chúng tôi biết nếu bạn có bất kỳ yêu cầu hoặc sở thích cụ thể nào!
𝗘 𝗡 𝗝 𝗢 𝗬 𝗬 𝗢 𝗨 𝗥 𝗦 𝗧 𝗔 𝗬 𝗪 𝗜 𝗧 𝗛 𝗨 𝗦

 www.TheHanoiClub.com

 Enquiry@TheHanoiClub.com

 84-24 3823 8115 / 84-24 3829 3829

 76 Yen Phu Street, Tay Ho District, Hanoi, Vietnam