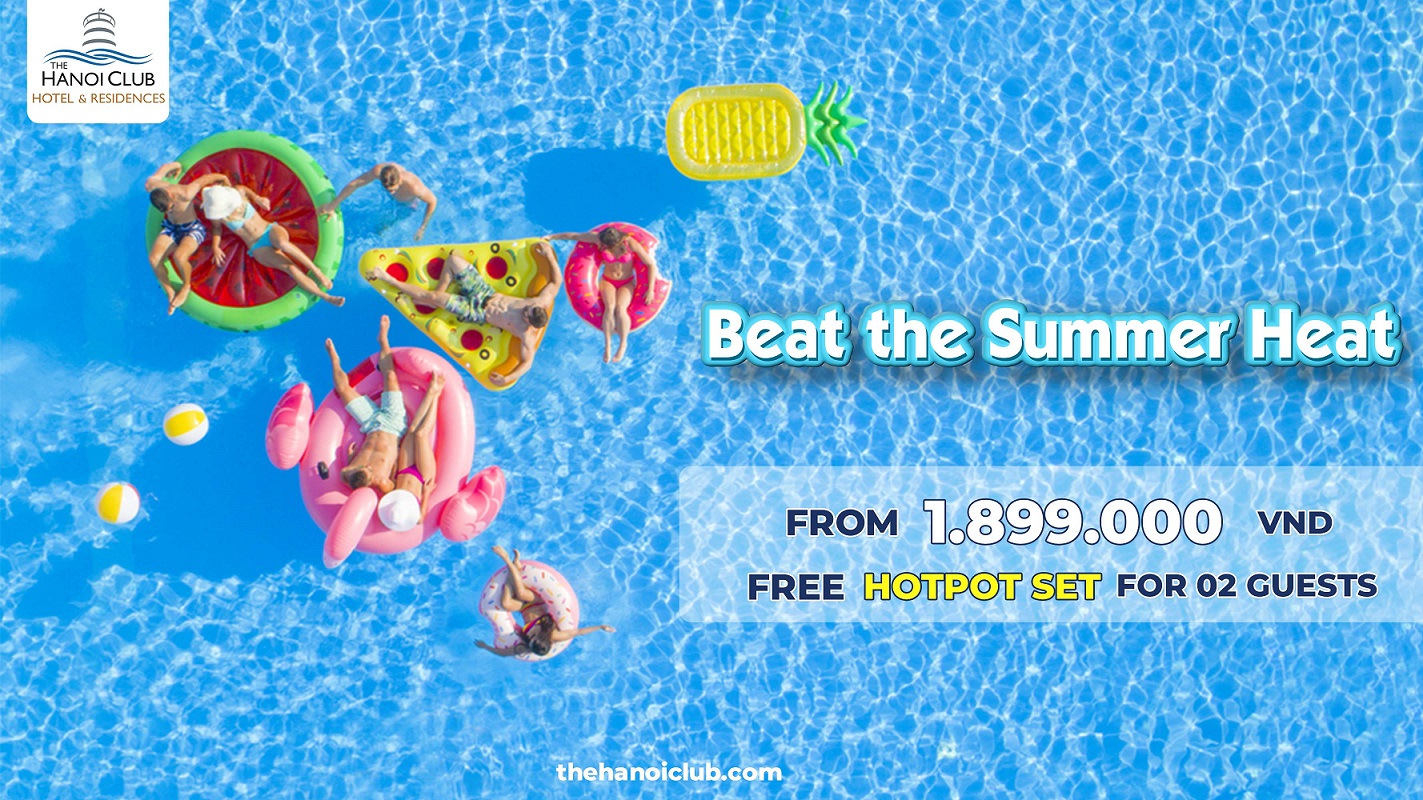 [ Tiếng Việt Dưới Đây / Vietnamese Below ]
Your hassle-free holiday awaits!
Why travel abroad? The perfect luxury staycation in West Lake is right here at the The Hanoi Club Hotel. Experience
romance, character and elegance with the perfect getaway for couples and families.
For reservation: Please feel free to contact us at +8424 3829 3829 or send email for us
—————
Kỳ nghỉ ngơi thư giãn đang chờ đợi!
Tại sao lại cần phải đi du lịch nước ngoài?
The Hanoi Club Hotel & Residences
sẽ nơi bạn sẽ có một nơi nghỉ sang trọng hoàn hảo. Trải nghiệm với khung cảnh lãng mạn, cá tính và sang trọng với nơi nghỉ dưỡng hoàn hảo cho các cặp vợ chồng và gia đình.
Mọi thông tin đặt phòng xin vui lòng liên hệ với chúng tôi qua số máy : 8424 3829 3829 hoặc gửi email cho chúng tôi.
𝗘 𝗡 𝗝 𝗢 𝗬 𝗬 𝗢 𝗨 𝗥 𝗦 𝗧 𝗔 𝗬 𝗪 𝗜 𝗧 𝗛 𝗨 𝗦
www.TheHanoiClub.com
Enquiry@TheHanoiClub.com
84-24 3823 8115 / 84-24 3829 3829
76 Yen Phu Street, Tay Ho District, Hanoi, Vietnam