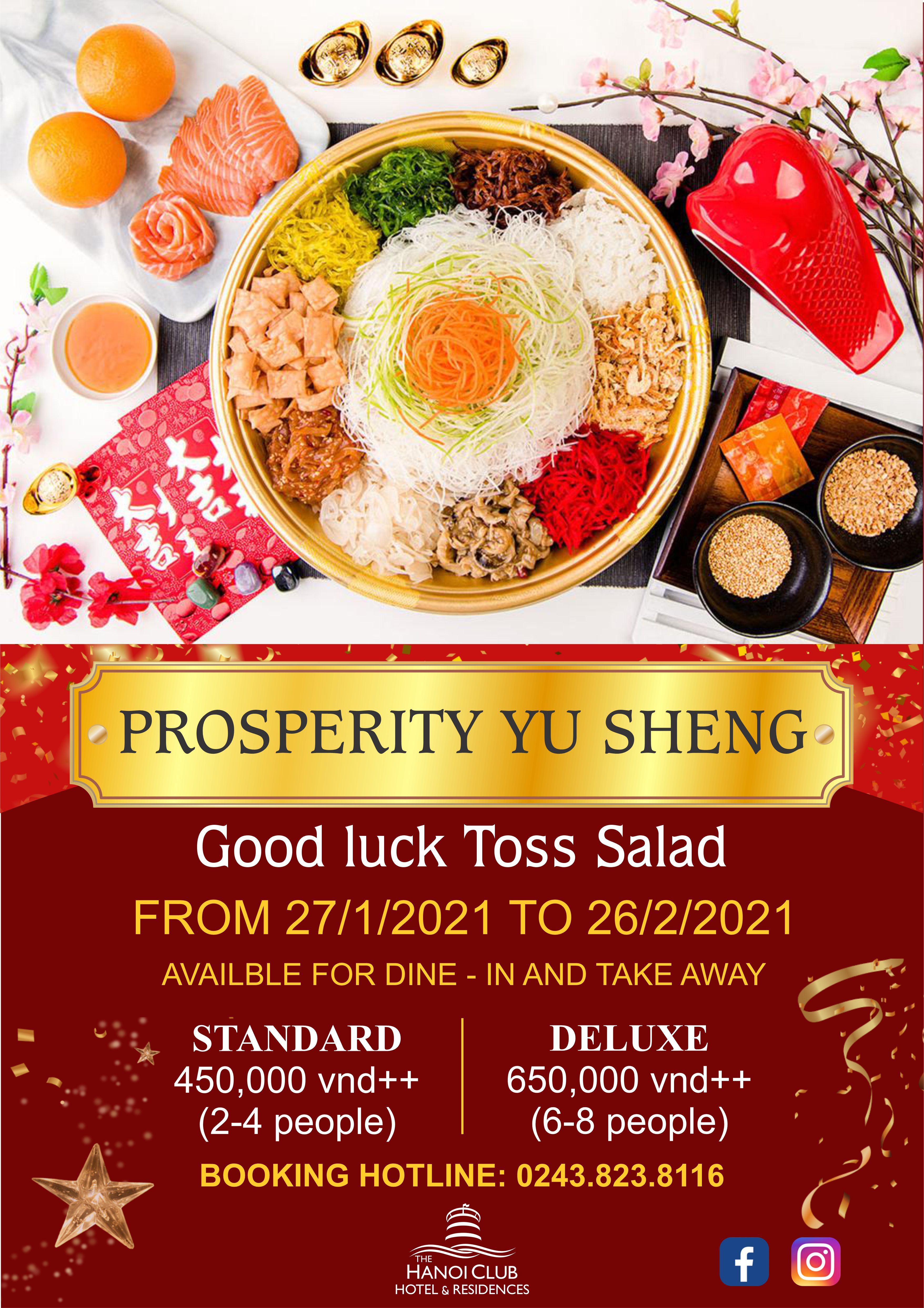 Toss up an amazing year with greater fortune with our specially hand-crafted Prosperity Yu Sheng .
Each ingredient of the dish has a particular meaning and is added in a specific order while reciting wishes of good luck and prosperity
It is popularly believed that the higher the toss, the better your prospects and fortune in the year ahead!
→ Small is perfect for 2 – 4 pax.
→ Large would be great for 4 – 6 pax.
👉 Yu Sheng available for delivery or dine-in at our Restaurant
🧧🍊DM for Pre-orders 🍊 🧧
Don't miss out!
---
Khởi đầu một năm tuyệt vời với vận may lớn hơn với Prosperity Yu Sheng được làm thủ công đặc biệt của chúng tôi. Mỗi thành phần của món ăn đều có một ý nghĩa riêng và được thêm vào theo thứ tự cụ thể đồng thời mang ý nghĩa cầu chúc may mắn và thịnh vượng Người ta tin rằng ném càng cao thì triển vọng và tài sản của bạn càng tốt trong năm tới! → Loại nhỏ là hoàn hảo cho 4 – 6 khách. → Lớn sẽ là tuyệt vời cho 8 – 10 khách. 👉 Yu Sheng có sẵn để giao hàng hoặc dùng bữa tại Nhà hàng của chúng tôi 🧧🍊DM cho đơn đặt hàng trước 🍊 🧧 Đừng bỏ lỡ!
𝗘 𝗡 𝗝 𝗢 𝗬 𝗬 𝗢 𝗨 𝗥 𝗦 𝗧 𝗔 𝗬 𝗪 𝗜 𝗧 𝗛 𝗨 𝗦
www.TheHanoiClub.com
Enquiry@TheHanoiClub.com
84-24 3823 8115 / 84-24 3829 3829
76 Yen Phu Street, Tay Ho District, Hanoi, Vietnam